We're Moved!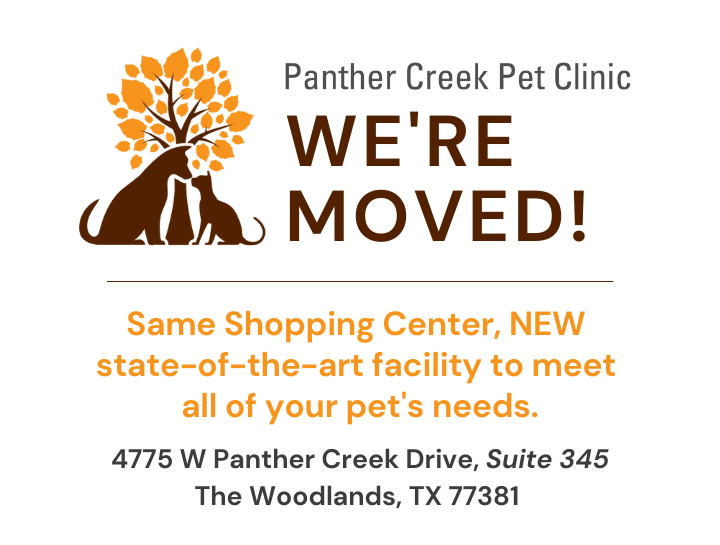 June 21, 2022
Expanding Our Practice in A New Facility
We are delighted to inform you that we have moved to a new, improved, and larger space! Our new space is an upgraded facility where we can continue to provide your pets with the high-quality care you have come to know and expect from Panther Creek Pet Clinic.
We are in the same shopping center, right across the parking lot, at 4775 W Panther Creek Drive, Suite 345, The Woodlands, TX 77381. Our new facility offers more space for our patients, making visits easy and stress-free for you and your pets!
Established in 1986, Panther Creek Pet Clinic has been providing top-notch veterinary care to local companion animals for over three decades. We understand that pets are family which is why we treat our patients as if they were our own. We look forward to continuing to provide the same quality care you have come to know in an even better, state-of-the-art facility.
Be sure to follow us on Facebook for more updates.